This post was sponsored by AON Innovations and all information stated was based upon my own experience.
Are you planning to sell your home this summer? Selling a house may seem like a no-brainer but there is so much that you need to do before putting your home on the market to get top dollar. Thankfully, when our home was put on the market in late 2106, our realtor was awesome and her husband took the time to explain to me everything to look for and fix before a potential buyer had invested in a home inspection.
Before we allowed the realtor to take photographs of our home, we spent several weeks prepping for the big day. Here is a list of things that you need to do prior to putting your home on the market.
Declutter
Start by decluttering your home prior to putting it on the market. Not only will decluttering make your home look more presentable but it will make moving day easier too. Now is also a great time to pack away any of your belongings that you don't plan on using in the next several months and have them boxed up.
You want to make your home to appear cozy but at the same time, you want to showcase the amount of room that your home has to offer. If you have tiny closets, make sure that you keep them neat and tidy and remove items that you will not be used for the next several months.
Replace Flooring
If it has been several years since you have updated the flooring in your home, we suggest investing in new flooring. New flooring will give the potential buyer a good first impression and make your home look its best during showing. Most people are interested in laminate or hardwood flooring so consider this option. We were able to finance our flooring purchase and pay it off at closing.
Repaint the Interior of Your Home
Paint isn't made to last forever and if you have owned your home for several years, we suggest that you consult from AON Innovations for a quote to repaint the interior of your home. Before painting, don't forget to patch or repair any accidental holes in the sheetrock or tape and bedding issues. Don't forget to remove photos and curtain rods so those holes can be patched properly too.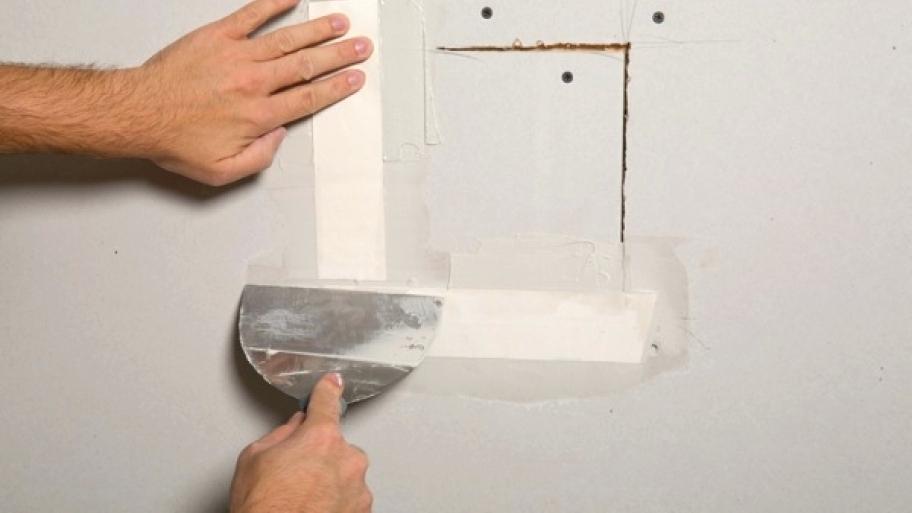 Do keep in mind it is best to choose neutral paint colors prior to putting your home on the market. Paint is an easy fix but most new homeowners want to move in and settle in without the hassle of repainting. Even though it may be tempting to tackle painting your home, hiring a professional will ensure that the job is done properly and they can knock out the job quickly.
Bathrooms
Mold growth is fairly normal in the bathrooms, especially on caulking. Before putting your house on the market, do take the time to remove old caulking in the shower, around the bathtub, and the floors. It is important that you clean up any visible mold prior to recaulking. If you don't properly clean up the mold, it will come back.
After the mold has been removed, clean and dry the surface before caulking. Use painters tape to create clean lines and to make caulking easier. Add new caulk anywhere that it is needed. Doing this will freshen up your bathroom and it doesn't cost a ton of money. Even though this job is relatively easy, if you aren't comfortable doing this project, it is best to leave it to a professional.
Check for Plumbing Leaks
Before putting your home on the market, take the time to pull everything out from underneath your sinks and check for plumbing leaks or loose pipes. There are o-rings in most the pipes under the sink and they do wear out over time. Test to see if the o-rings are leaking by turning on the faucet and letting it run for a few minutes. Check for any small leaks or evidence of mold.
The o-rings are simple to replace and a package of them is less than a $1.00. While you are replacing the o-rings, now is also a great time to clean out the pipes especially if you have any long hair.
Also, don't forget to clean out the drains in the bathtub or shower. Hair tends to clog the drain over time and you can usually tell when it is an issue. When there is hair clogging the drain, it tends to drain the water out of the bathtub slower than normal. Simply remove the drain plug, you can find tutorials on YouTube if you are unsure how to remove the drain plug, and remove any hair that you can visibly see.
Don't forget to check your toilets, faucets, hot water heater, sprinkler system, and outdoor faucets to check for problems. Always fix or replace any of these items immediately. You want to fix it prior to your home inspection. If a problem springs up while it is listed or before an inspector comes, notify your realtor immediately so that he or she can inform the inspector and let them know that the problem is being addressed.
Paint Metal Trim Under Windows, Doors, and Garage Door
Walk outside and look under each one of your windows, exterior doors, and the garage door to see if there is a metal piece of trim on the underside of the first layer of bricks. If you have this type of trim and you can see any rust, you need to purchase a can of Rustoleum protective enamel and repaint the metal trim. This paint will protect the metal from rusting and restore the finish.
Caulk Around Exterior Door Frames, Windows, Garage Door, and Brick
Over time the caulking on the exterior of your home tends to degrade and becomes less effective, before putting your house on the market, it is important that you recaulk around all exterior door frames and windows. This will help seal your home and protect it from the elements.
Depending on the size of your home, you may notice that there is clear caulk that was used to seal between the bricks. This line in our home was vertical and you could easily see it when inspecting the house. Purchase a tube of silicone clear caulk made for the exterior of your home. Recaulk anywhere you see the clear caulk around the exterior of your home.
Boost Your Curb Appeal
The moment a potential buyer drives up to your home and pulls into the driveway. Your home's exterior and yard is the first thing that potential buyers see and it is always good to make the best first impression.
If it has been several years since you have painted outside or updated your front door, we recommend that you take care of these items before putting your home on the market. Also, consider replacing your front door too. Adding curb appeal can increase the value of your home.
When we were selling our home, the doorways and the paint around the garage door was chipping and flaking off. Had we left it unattended, it could have cost us several thousand dollars off the asking price or appraisal. Instead, we took the time to repaint those areas and made sure it looked presentable first.
Don't forget to tidy up the flower beds too. Adding mulch and new flowers can boost your curb appeal and make your home look more inviting. Also, don't forget to grab a welcome mat too.
Clean Your Return Air Vent
Don't forget to clean your return air vent before putting your home on the market. Even though I normally cleaned the dust off the return air vent, before putting our house on the market, we took the air vent down and thoroughly cleaned it. It was disgusting and we also used the vacuum to clean around the duct too. If your return air vent and other air vents are showing signs of rust, now is a great time to remove them and clean them up. Once they are dry give them a new coat of paint.
If you are planning on selling your home this summer, now is a great time to go ahead and start prepping now. Taking the time to follow this checklist can help increase your odds of selling your home quickly and receiving the most money for your property. First impressions make a huge difference and if a potential buyer notices problems, they might wonder if neglected other areas of your home.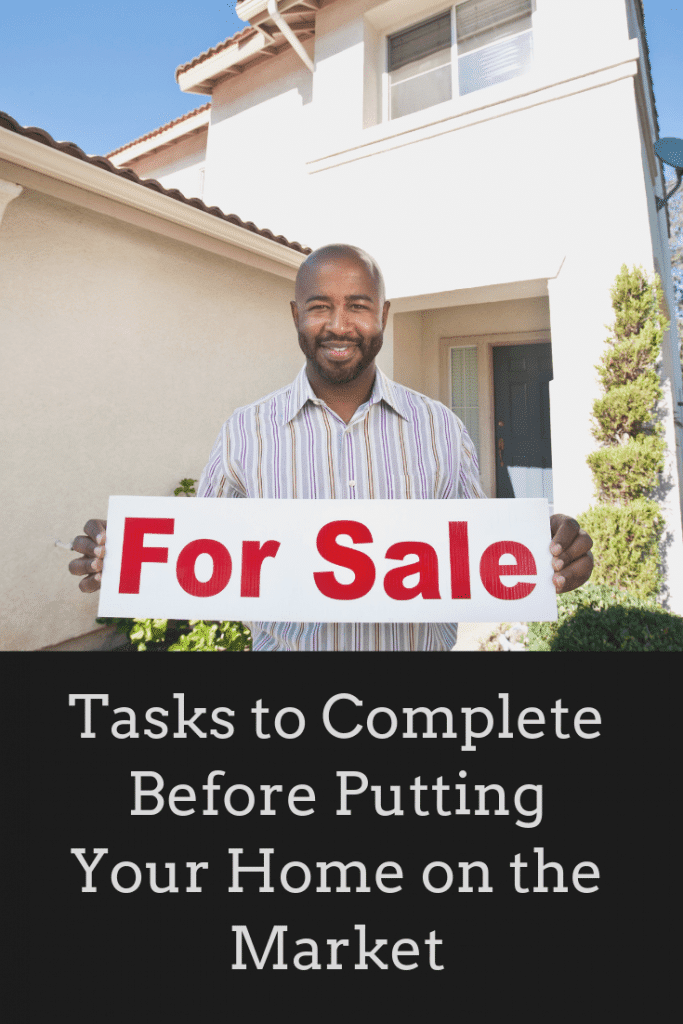 What other tips do you have to help other before they put their house on the market?