Holidays are so fun with family and friends gathering from near and far. There's gift giving, movie watching, fun games, baby cuddles, and of course, the food! Half the fun is in the delicious foods that we center our gatherings around. We found these healthy treats to help you get through the holidays without the guilt.
But, there are often tons of sugary sweets that congregate for little fingers to grab and munch on between meals too. How can you limit the sugar, but keep the fun?
10 Healthy Treats to Get You Through the Holidays
We found a few fun holiday treats that even your dentist would approve of. These festive foods will prove to be just as exciting as any sugar cookies that you might make.
Christmas Frozen Yogurt Bark
Pick out your favorite yogurt, or vanilla to keep it neutral, and some of your favorite red and green fruits. Strawberries, raspberries, cranberries, red and green grapes, and kiwis work really well with this. Cut the fruit into fun shapes like Christmas trees and stars, or just chop them up and throw them into the yogurt. Find the full recipe and tutorial here.
Penguin Banana Pops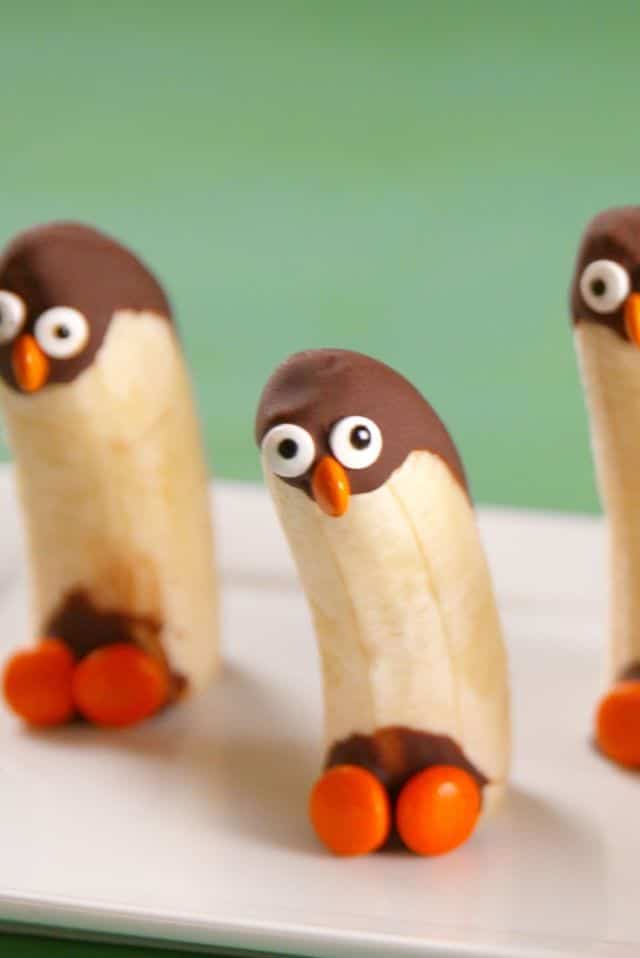 Get the fruit servings down with these cute banana pops, that do still have a little added treat of M&Ms and chocolate. You could even use carrots or frozen peaches for the feet and beaks. Find the full instructions here.
Holiday Ham & Cheese Ornament Crackers
Pick up your favorite deli meats and cheese (ham and swiss are a classic) and some crackers to load them up on. Cut out Christmassy shapes in the cheese to make the cutest holiday ornament crackers. You can even use cream cheese between the layers to help them stick together. Find the full tutorial here.
Pita Christmas Tree Appetizers
If you like guacamole and pita bread, this is a healthy holiday treat for you. This awesome appetizer is really easy and quick to make and will have your guests and little ones going back for more. Find the full tutorial here.
Hard-boiled Eggmen
Make some adorable and healthy snowmen out of hard-boiled eggs. Use carrots and peppercorn to turn the peeled eggs into festive appetizers for your guests. Find the full tutorial here.
Olive Penguins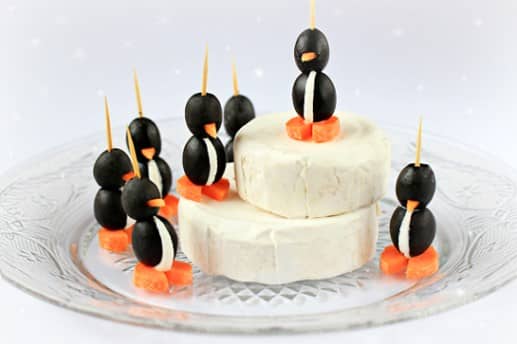 Are you one of those families that just has to have olives with their holiday meals? If so, then you're going to want to add these little olive penguins to your Christmas meal to-do list this year. You can find the full tutorial here.
Santa Claus Crackers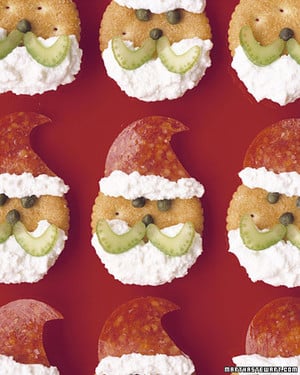 Ricotta cheese, pepperoni, celery, capers, and of course the crackers, is all it takes to whip up these festive little Santa Claus Crackers. And they don't take long to put together either. This can be a great activity to put the kids to work on while you cook the larger parts of the meal. Find the instructions here.
Mandarin Orange Holiday Wreath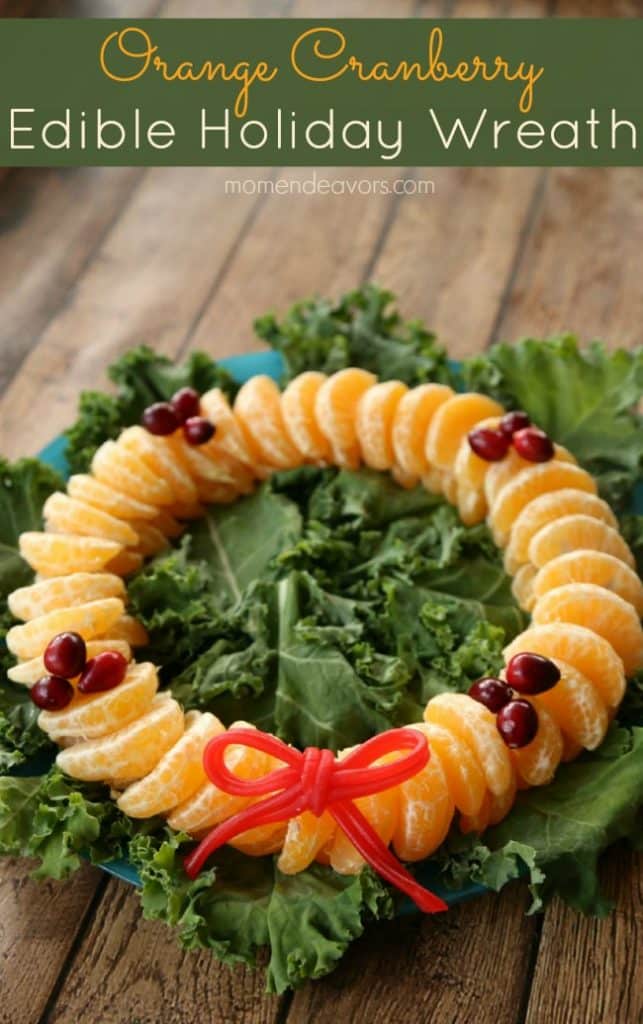 Create a wreath with mandarin oranges, or any of your favorite fruits for a healthy alternative to a fun treat. This will make a great appetizer or snack for the kids to munch on while they play games with family members. Find the full instructions here.
Snowman Mashed Potatoes
Decorate your mashed potatoes to look like a snowman. If you have two or three bowls of mashed potatoes, you can even include the body. Keep the healthy treats festive to distract from the sugary things at the table. Find the recipe here.
Christmas Pops
Use your favorite fruits, like strawberries and kiwis, to make these cute little Christmas pops. These are a great treat to keep the kids occupied and away from the sweets while you visit with friends and family or make the Christmas dinner. Find the recipe here.
It seems like everywhere you go during the holidays there is fancy food or holiday treats. More than half of the holiday treats that I eat over the holidays most likely contains sugar or things that tend to stick to your teeth for hours before you can brush your teeth. Dentists recommend that you skip hard candy and limit the number of sweets that your children eat this year. These top 10 holiday treats are fun and the kids will love them.
Do you fix healthy holiday treats for your kids? Will they like Healthy Treats to Get You Through the Holidays.