Do you like to share all about your mom? Mother's day is around the corner and it's time to share how much you love your mom. This free printable for your child to fill out to describe how much they love their mom will be far more appreciated then a generic Mother's day card from the drugstore. Print out this free printable to give to her on Mother's day.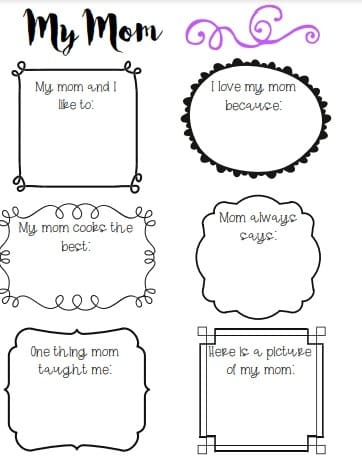 Our Printable Mother's day card includes the following questions for your child to answer.
Mom Mom and I Like To:
I Love My Mom Because:
My Mom Cooks the Best:
My Mom Always Says:
One Thing My Mom Taught Me:
Here is a Picture of My Mom:
Have your child fill out each section. Then staple the All About Mom 2021 Cover Sheet on top of the All About Mom card. Watch your mom smile as she reads this Mother's Day Card. She will love that this card is filled with sweet things that you love about her.
As a child, my mom always cherished the gifts or cards that we handmade for her for Mother's day. All of those expensive gifts and generic Hallmark cards couldn't replace those thoughtful printables or homemade gifts.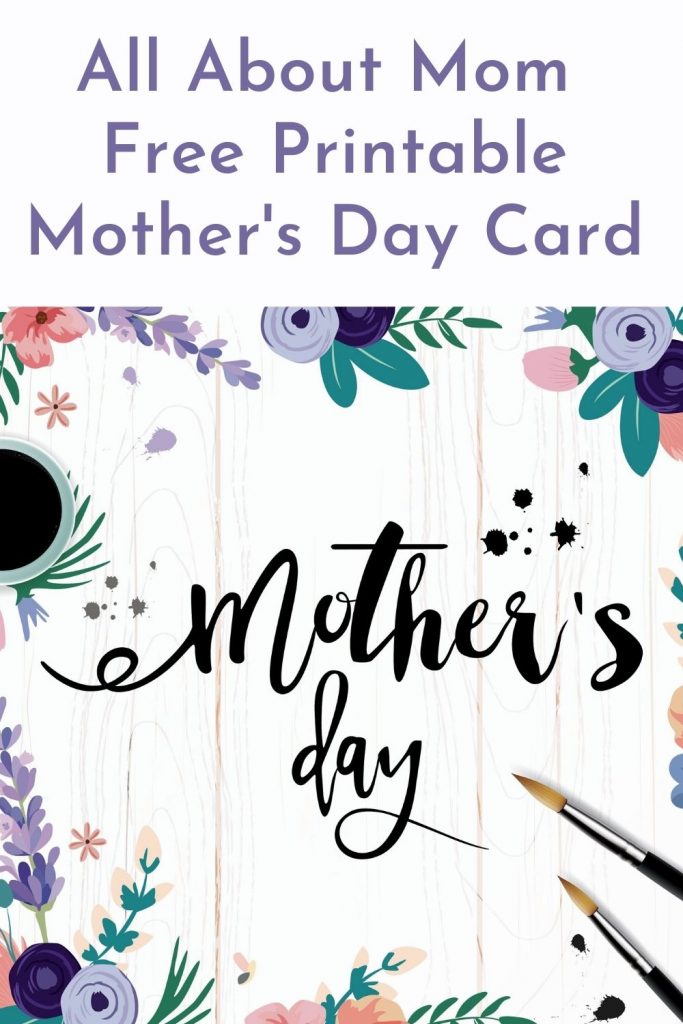 Will you print out this Mother's Day Card and give it to her on Mother's Day?