Easter is just 2 weeks away and with all the chaos due to the Coronavirus it wouldn't surprise me if we were forced to skip Easter celebrations. This makes me a bit sad as kids are used to celebrating holidays and enjoy family get togethers. So I whipped up these easy Easter Rice Krispie Treats to make for your kids.
Rice Krispie treats are a kid-friendly dessert and with the pastel M&M's, you can dress up the treats for Easter. Your kids will love having a familiar treat and carry on a few of the family traditions.
You can even pair these Easter rice krispie treats with our Easter Bunny Tails, Bunny Peeps, or even the famous Bunny Butt Easter desserts.
Ingredients Needed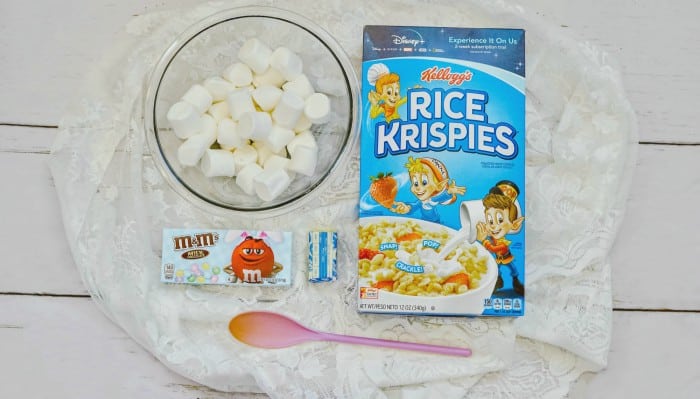 • 3 Tablespoons Butter
• 10 oz. Bag Marshmallows
• 5 Cups Rice Krispies Cereal (aff link)
•Easter M&M's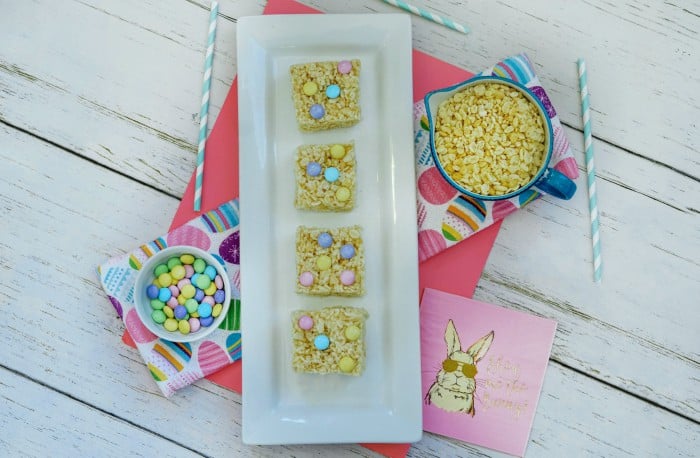 Directions on How to Make Easter Rice Krispie Treats
In large saucepan melt butter over low heat.
Add marshmallows and stir until completely melted.
Slowly add Rice Krispies to marshmallow & mix well.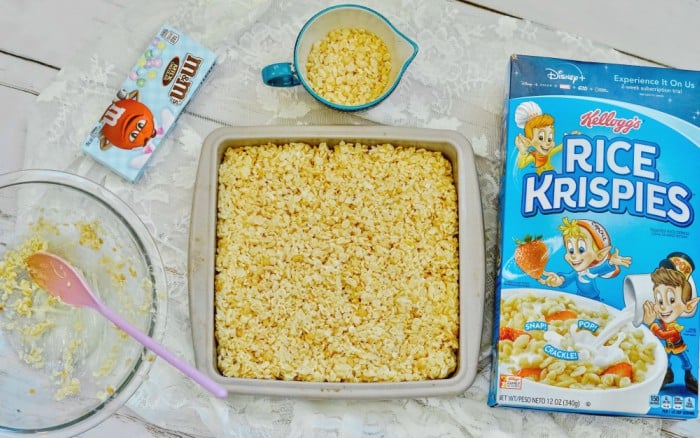 Using a spatula or wax paper evenly press mixture into a non-stick pan coated with cooking spray or silicone pan.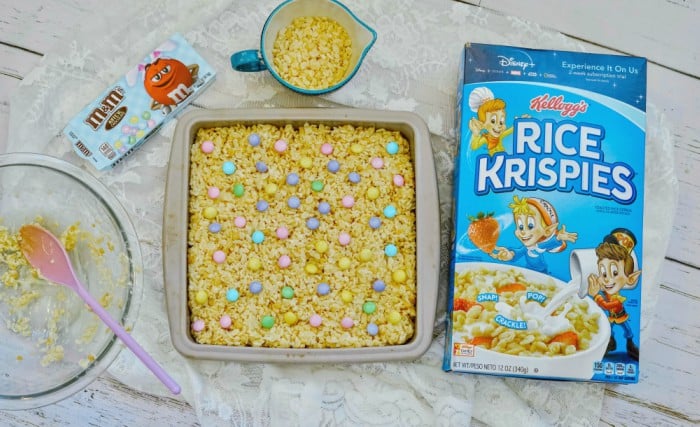 Press M&M's onto the sticky top of the treats.
Let the Easter Rice Krispies Treats cool before serving.
Cut into 2-inch squares. Best if served the same day.
With Easter plans up in the air, have you determine what your family will d if we are still in quarantine? I will try to keep things as normal as possible and serve the kids these fun Easter Rice Krispies treats to keep the Easter spirit alive.
I don't know about your kids but mine will devour these quickly. They are great for snack time, dessert and an occasional breakfast treat.
Do you have any Easter plans yet? Would your kids enjoy these Easter Rice Krispies Treats?