Many homeschool families are working on a tight budget that must cover all of the family's needs including your homeschool supplies. The good news is that there are a lot of great things that you can do to help lower the cost of your homeschooling.
Look for Free Resources Online
There are so many great places to get free resources for your homeschool. You can even find full online curriculum programs like Khan Academy to help make homeschooling frugal and easy. Many homeschool blogs offer a wide range of free homeschool printables. You can use Pinterest for all kinds of great hands-on project ideas to make the most of your homeschool days. With the internet, many homeschooling families manage to piece together an entirely free or close to free homeschool curriculum that helps make the most of their budget.
Use your Library to your Advantage
Instead of spending a lot of money on the books you want or need to go with your curriculum, check your local library. Many libraries work with a network that will allow you to get books from other locations to help ensure that families can get what they need. Many libraries these days have entire sections dedicated to homeschooling and homeschool curriculum you can use for your family to help cut costs or simply to test if you like something before you buy it yourself.
Find Free Activities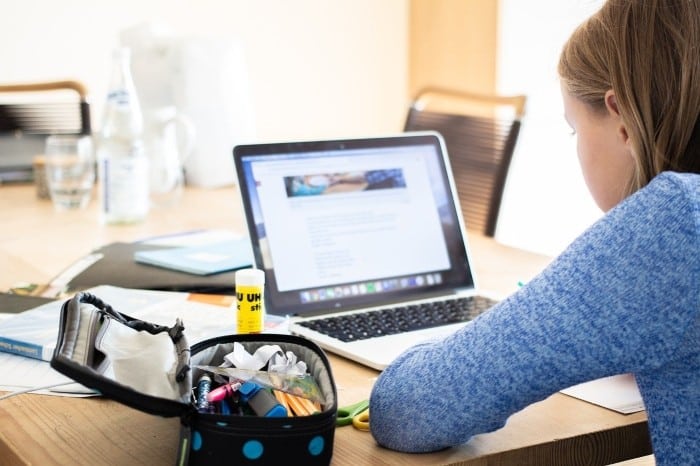 Homeschooling lessons don't have to take place only at home. In fact, one of the best things about homeschooling is that you can take it anywhere and make nearly anything into a great opportunity to learn. Look for free activities in your community that you can turn into educational activities to get your kids out without spending an arm and a leg. Visiting free museums, historical sites, and going hiking are great options. Many communities host free events you can stop by and visit over the summer.
Make the Most of Sales
At the end of the summer back to school sales make the supplies you will need for your homeschool much more affordable. This is a great time to stock up on enough supplies to get you through the entire school year. I suggest getting more than you think you will need to help reduce costs because it is not uncommon to lose or go through much more than you think you will need, forcing you to replace supplies at full price over the winter or in the spring. Extra art supplies you stock during these sales make a great stocking stuff
Homeschooling families often are working with a strict budget but want to make sure that their kids are getting the most out of their education. There are plenty of programs like K12: Online Public School Programs that can allow your student to work at their own pace with a teacher who is accessible to answ4er any questions. Or you can choose your own homeschool content. The options are unlimited even if you are on a budget.
Have you ever considered homeschooling? Were you afraid your budget would infer with your child's education?