Last week, we went to the grocery store to pick up a few items that we needed to make Unicorn Sugar Cookies. As I was walking down the isle with the flour, sugar, chocolate chips, and other desserts, my eye was drawn to the unicorn chocolate chips. I tossed them into my cart so that I could make some delicious sugar cookies. But I wanted to add a bit of a twist to my delicious sugar cookie recipe and turn them into these fun unicorn sugar cookies.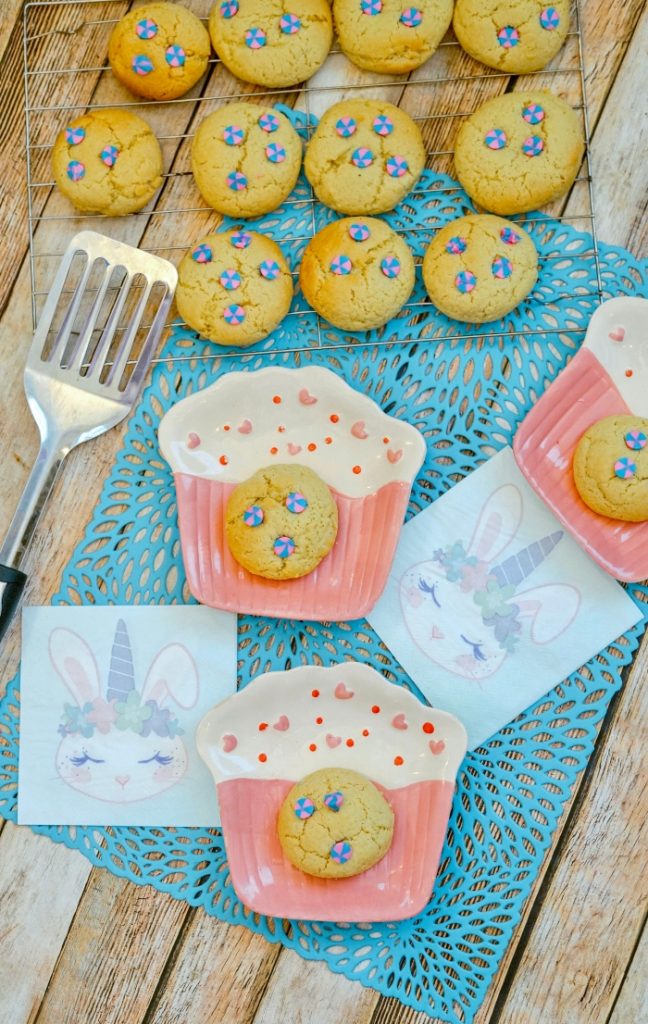 Ingredients
1/2 Bag Toll House Unicorn Chocolate Chips
3.4 oz package Instant Vanilla Pudding
1 ½ Sticks Butter (Softened)
1 Cup Sugar
2 Eggs
1 Tsp Vanilla
2 Cups Flour
1 Tsp Baking Soda
Instructions on How to Make Unicorn Sugar Cookies
Step 1: Pre-heat oven to 350 degrees.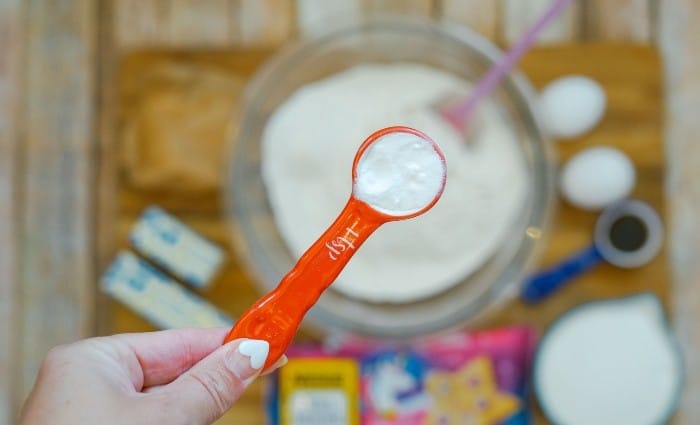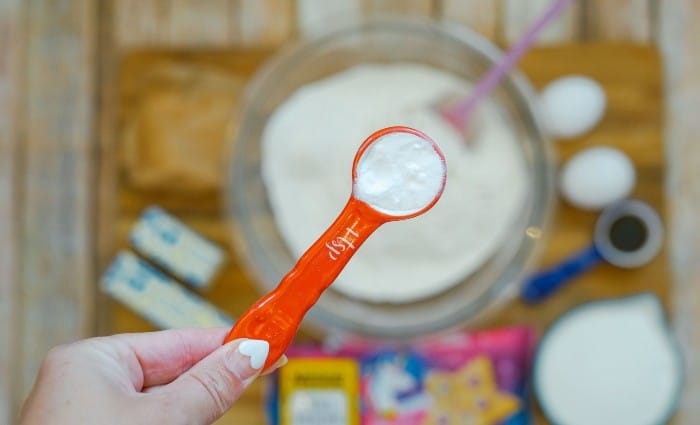 Step 2: In a large mixing bowl mix flour & baking soda together. Place to the side.
Step 3: In another bowl, add the sugar, butter, pudding, eggs and vanilla and mix for until combined.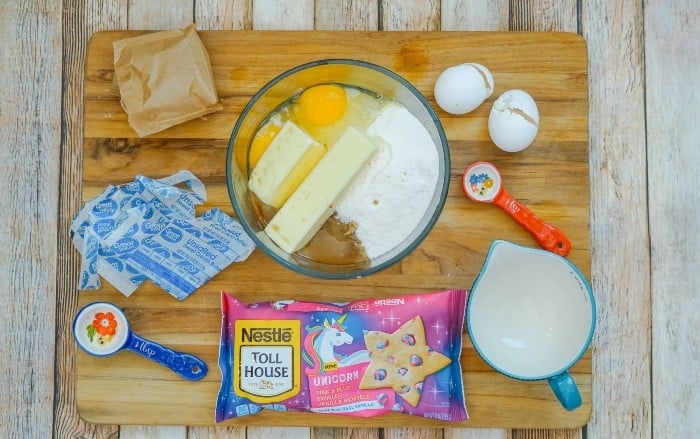 Step 4: Add the dry mixture to the wet ingredients and mix until combined.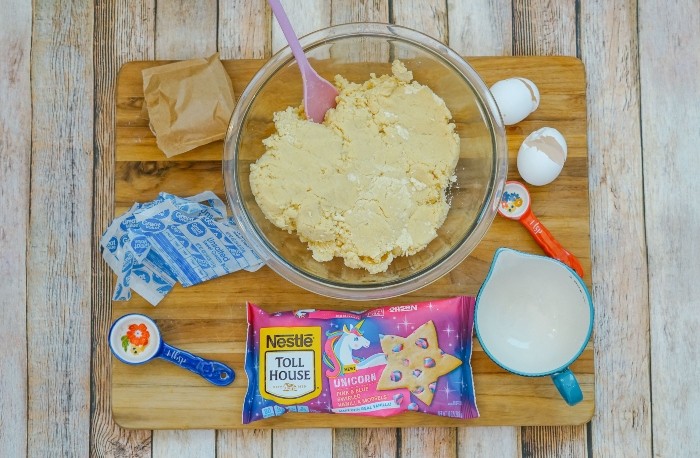 Step 5: Pour in unicorn chocolate chips and mix.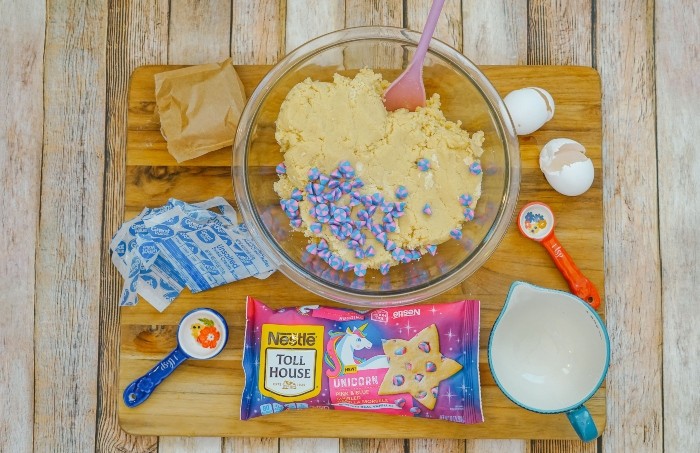 Step 6: Scoop 1-inch balls and place them on a parchment-lined cookie sheet. 
Step 7: Place in oven and bake for 8-10 minutes.
Step 8: Place on a cooling rack.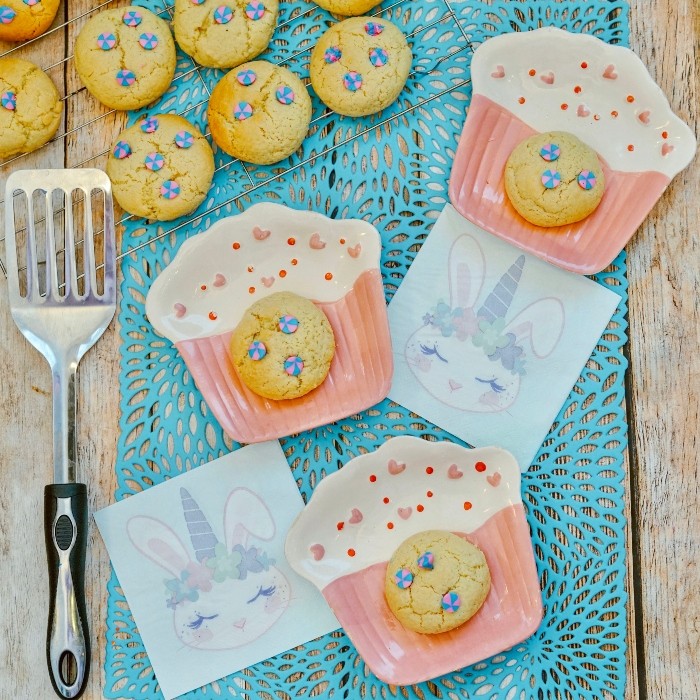 Step 9: Serve & enjoy!
These easy unicorn cookies are a hit with the kids and they love the unicorn colors. Spring break starts on Friday for us and these would be perfect to whip up with the kids next week.
Do you know a unicorn lover who would enjoy these easy unicorn sugar cookies?